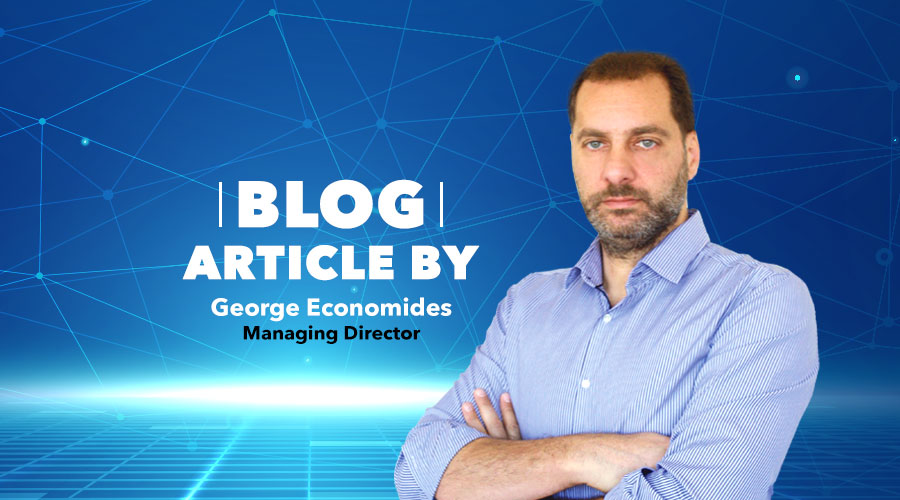 LinkedIn Marketing and Why Is It Important?
If you're less familiar with LinkedIn, you'd be forgiven for thinking it's a glorified job board.
But things are changing on LinkedIn — and fast.
Over the last 12 months, LinkedIn has quietly rolled out a ton of engagement-driving features.
With interactive polls, quick reactions, and LinkedIn Stories, the platform is now a go-to destination for professional conversations and interactions.
For businesses, this pivot opens up new marketing opportunities and the chance to build a strong network of professional followers.
By creating an engaged LinkedIn community, brands can attract new and diverse talent, raise their profile with potential investors or brand ambassadors, and even reach potential new customers.
7 Ways to Grow Your Business Using LinkedIn:
#1: Optimize Your LinkedIn Company Page
If you're looking to build your brand on LinkedIn, the first step is to optimize your LinkedIn Company Page.
Much like on Instagram, it's important to get the values of your brand across in an instant. A strong and consistent profile can instantly elevate your brand and encourage users to follow your page.
For example, you might want to add a summary line to your page that describes your brand's purpose or mission.
Similarly, it's a good idea to add an About bio that tells your brand's story in a concise and captivating way.
Consider who your target audience is on LinkedIn, and target your Company Page to them specifically. For example, if you're mainly targeting potential new hires, you may want to include details about your hiring policies, employee benefits, or team building activities.
Additionally, think about how your visual branding supports your brand's goals on LinkedIn. Having a well-designed cover image and profile picture can set the tone for your brand and is more likely to convert visitors into engaged followers.
#2: Drill into LinkedIn Analytics
One of the best ways to attract new followers on any network is to understand what's working well with your existing audience.
And this is especially true for LinkedIn, as a user's home feed largely comprises the activity of their connections.
By understanding the type of posts that drive the highest engagement, you can tailor your strategy to include similar content and build on your success.
Similarly, you can use LinkedIn Analytics to gain a better understanding of who your existing audience is — and whether it is aligned with your target audience for the platform.
Once armed with insights into who your audience is on LinkedIn, you can use it to inform your content plan. Consider what topics your followers would be most likely to engage with — the more engagements you receive, the more home feeds your content will reach.
#3: Add Photos to Your Posts
Like most platforms, LinkedIn is becoming a visual-first platform.
The days of solely text-based posts are gone. Now you can expect to see images and videos at the top of your LinkedIn Home Feed.
Due to their engaging nature, it's likely that the LinkedIn algorithm prioritizes posts containing images or videos.
Plus, images take up more real estate as someone scrolls through their LinkedIn Home Feed — making them an effective way to stand out from the crowd and capture users' attention.
If you're feeling creative, you can also use LinkedIn's document feature to share a carousel of images on your LinkedIn page.
LinkedIn documents can be previewed in a scrollable format, making them a perfect cheat for brands and businesses looking to share dynamic, engaging galleries of images on the platform.
#4: Embrace LinkedIn's Engagement-driving Features
LinkedIn has been pretty busy over the last few months.
And as a result, there are now more ways than ever to engage with your audience and reach new followers on the app.
Here are some of the new LinkedIn features that are perfect for growing your following:
LinkedIn Live
LinkedIn Stories
Polls
Reactions
According to LinkedIn, live videos get on average 24x more comments than native videos produced by the same brand.
LinkedIn Stories are huge for sharing quick, professional updates that keep the dialogue fresh and increase your brand's visibility.
Polls are a super-quick engagement win that help bolster your visibility, and can also be a great way to discover what your audience cares about on LinkedIn.
Similarly, quick reactions can be used as a creative marketing opportunity to drive more engagements.
This is a quick and easy way to boost your LinkedIn exposure while driving genuine interactions for your brand.
#5: Share Video Content on LinkedIn
If you're looking for a fast-pass ticket to grow your business on LinkedIn, sharing video content is a great place to start.
Video content typically captures a viewer's attention for longer — and the longer a viewer engages with a piece of content, the more likely the LinkedIn algorithm will boost that content to a wider audience.
Additionally, videos are a great format for brand storytelling, which can strengthen the sense of community on your channel.
Creating a LinkedIn video strategy from scratch may feel overwhelming, but fortunately, you can repurpose video content across multiple channels.
#6: Add Hashtags to Posts
Hashtags act as a gateway for new users to discover your content, so it's worth popping a few relevant tags at the end of each of your posts.
If you're unsure which hashtags to include, take a look at LinkedIn's suggested tags, or curate a list of trending tags you notice in posts on your LinkedIn Home Feed.
Hashtags are still a relatively new addition to the LinkedIn experience, so it's not unreasonable to expect more hashtag-powered discoverability features arising in the future.
With this in mind, it could be a good idea to jump on the hashtag bandwagon sooner rather than later.
From raising your brand's professional profile to attracting a stronger pool of job candidates, LinkedIn can help your business grow.
And with new features being released all of the time, there's never been a better time to get started.
#7: Hire a pro
Figuring all these out may be time consuming and have a learning curve. A professional team like com2go can get you ahead of the pack and deliver immediately. In terms of cost, a professional team may be more cost effective than you realise. Get a quote from us know and let us super power your success on LinkedIn and all the other social channels.